The Team at Baycrest Village
The team at Baycrest Village is comprised of professional and passionate individuals dedicated to exceptional senior care.
Our goal is to help our residents achieve maximum independence, while supplying excellent social, physical and emotional support. We offer exceptional wellness programs, social activities and health care in a family atmosphere to create a community you will enjoy calling home. Our team of dedicated and compassionate staff is there when you need them.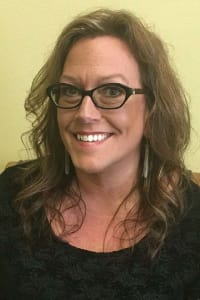 Terri Stamsos, Director of Operations at Baycrest Village
Terri Stamsos began working at Baycrest Village her junior year of high school in 1986 working in the kitchen. After finishing high school, she returned to Baycrest Village in 1989 as a marketing associate. In her previous role of Executive Assistant and Accounts Payable Specialist Stamsos kept a direct line on the business of running Baycrest. Due to her continued dedication and service, Stamsos was promoted to the role of Director of Operations in 2018.