The Team at Baycrest Village
The team at Baycrest Village is comprised of professional and passionate individuals dedicated to exceptional senior care.
Our goal is to help our residents achieve maximum independence, while supplying excellent social, physical and emotional support. We offer exceptional wellness programs, social activities and health care in a family atmosphere to create a community you will enjoy calling home. Our team of dedicated and compassionate staff is there when you need them.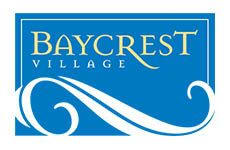 Scott Nay, Director of Operations at Baycrest Village
Scott Nay has over 20 years of experience in operations, management, and supervision in senior living communities. Educationally, Scott has a Bachelors of Arts in Business Administration from Judson Baptist College and he received his Nursing Home Administrator license in 1996. Additionally, Scott has completed the training for the ALF Administrator certificate.