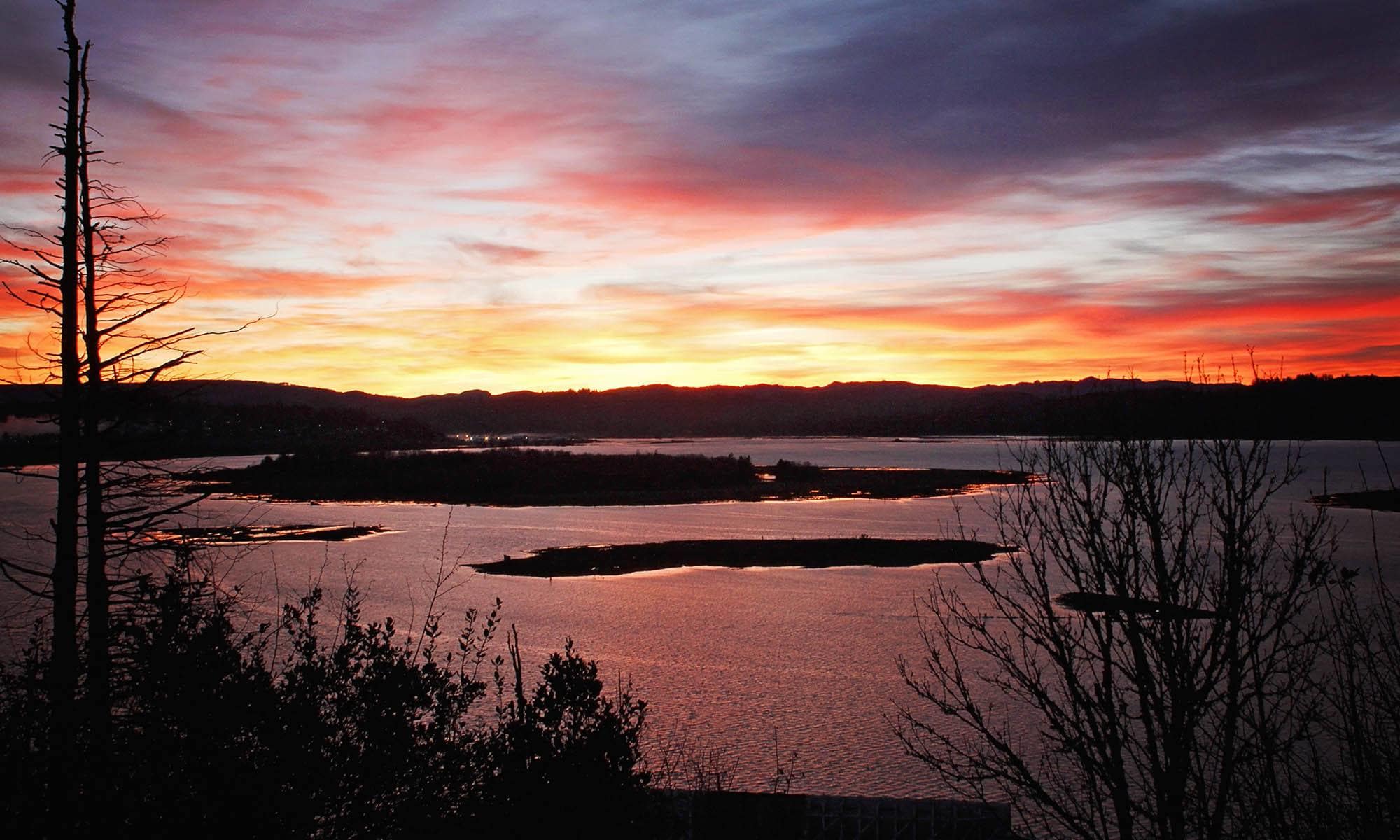 Welcome to Baycrest Village
Baycrest Village is located on 14 beautiful acres in a natural setting, overlooking the spectacular bay views of North Bend, Coos Bay, and surrounding areas. Our community has a long history on the South Coast. We have the privilege of continuing the heritage of caring begun by the Sisters of Mercy in 1906 as an integral part of the local community.
The health and residential care ministries continue the spirit of hospitality and compassion as part of our core values. Our mission at Baycrest Village is to create and sustain comfortable, caring environments for those who depend on us. Our goal is to help our residents achieve maximum independence while supplying excellent social, physical and emotional support.
We take pride in providing a variety of Healthy Living activities and events for our residents to enjoy. Residents may exercise in a class built with senior health in mind, enjoy social events with their friends, or even enjoy a relaxing movie night in.
Baycrest Village provides a family of services to meet the needs of seniors at every stage of life. Our continuum of care assures that there will be exactly the support needed to enjoy the best quality of life possible.
Our Evergreen Court community is ideal for active retirees searching for Independent Living with ample space and amenities. Sometimes, all a person needs to appreciate a full and independent life is a little assistance with routine daily activities. We encourage our Assisted Living residents to live their lives the way that they want- with the freedom, activities, and privacy they desire. The Baycrest Health Center is a skilled nursing and therapy facility for rehabilitation following illness, injury, or for long-term complex care needs.
Explore the website more to see the services and amenities offered at Baycrest Village. Contact us today to schedule your tour of our community.
Connect with Baycrest Village!
Whether you are searching for information on senior living, looking for a community, a resident, a team member, or a family member we want to connect with you! Follow along with Baycrest Village & Radiant Senior Living on your favorite Social Media sites! We are on Facebook, Twitter, & Pinterest. Visit our blog for recent articles on senior living, our communities and so much more!